Highly qualified and experienced.
Our legal practice is now operated by single lawyer, with our accounting and tax practice headed by a single accountant and a small internal team.
The Avenue Solutions team is supported by a range of other professional advisers with whom we closely work on a routine basis, including a marketing/PR specialist, insurance broker, financial adviser and a business development consultant.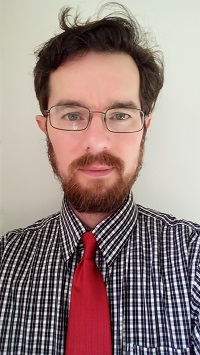 Richard Stewart
LLM(Melb), LLB(Hons)(SCU), Grad Dip Leg Prac(COLLAW), Dip Bus (TAFE) MIPA AFA
Lawyer
Richard established the firm in 2011, since which time he has seen it grow to include a team of lawyers and then reduce to effectively a sole practitioner firm in 2018. He was admitted as a lawyer in 2005 and, prior to that, achieved registration as a public accountant.
Richard's legal experience spans employment with a large international commercial firm, regional and city based firms, and as the principal solicitor of an inner-city community legal centre. Additionally, he has written for, and taught law at, Southern Cross University and RMIT University.
Richard has extensive commercial law experience, including taxation law, with a particular interest in the law as it applies to micro and small businesses. In the course of his work with Avenue Solutions, Richard has worked with micro and small businesses of many kinds, and has undertaken a vast array of commercial law work, as well as work as a registered public accountant and tax agent. Richard has also accepted acting in-house counsel roles for fast-growing start-ups and established larger corporations.
In 2018 Richard expanded his practice to include a presence in Central Victoria and, as part of this practice, will commence accepting instructions beyond commercial law services to include the drafting of wills and also property law work and conveyancing. Richard can arrange referrals for family law and criminal law matters, and most other areas of law.
Richard holds qualifications in law and business and is a member of the Law Institute of Victoria, the Institute of Public Accountants and the Institute of Financial Accountants (UK). He has previously held designation as a Chartered Tax Adviser and was a registered tax agent.
Outside of work Richard enjoys spending time on his small property in Central Victoria and gardening and horticulture, all with his beloved cocker spaniel. Richard volunteers and undertakes studies in horticultural science, sustainability and related topics.
Contact Richard on 0419 494 849 or view his LinkedIn profile here
Arpana Patel
BCom (Acc, Tax), Grad.Dip (Marketing) CPA MIPA AFA

Accountant
Arpana is the principal accountant at Avenue Solutions.
After starting her career as a graduate accountant with a multi-national publishing company, Arpana moved into an in-house accounting role with the Bob Jane Corporation in 2003. Whilst at Bob Jane, Arpana was responsible for the implementation of a new accounting system and also worked on the company's financial reporting procedures. In 2005, Arpana accepted a role with John Crane Australia as a Finance Manager, and led a team of accountants. In this role, Arpana was also responsible for implementing full accounting internal controls, stock management controls, and the design of a new financial reporting pack for the employer's parent company. Whilst at John Crane, Arpana undertook a Leadership & Management course for 3 months to support her in her managerial position and further develop her skills.
Arpana holds a Bachelor of Commerce degree and is a full member of both CPA Australia and the Institute of Public Accountants. Arpana is also a certified internal quality auditor for ISO 9001.
At Avenue Solutions, Arpana assists clients with general accounting and bookkeeping, taxation, and will also be available to assist clients with business development and the implementation of systems and quality controls. Arpana is currently undertaking legal studies with a view to becoming a licensed conveyancer.