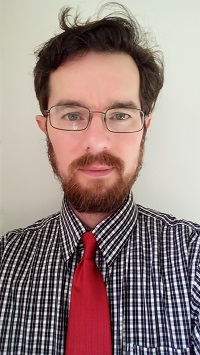 Richard Stewart
LLM(Melb), LLB(Hons 1)(SCU), Grad. Dip. Leg Prac(Collaw), Dip.Bus(TAFE NSW), MIPA
Richard is an experienced legal practitioner and commercial adviser. He was admitted as lawyer in 2005 and, prior to that, achieved registration as a public accountant.
Richard has extensive commercial law experience, including taxation law, and has a particular interest in the law as it applies to micro and small businesses. In the course of his work with Avenue Solutions, Richard has worked with micro and small businesses of many kinds, and has undertaken a vast array of commercial law work, as well as work as a registered public accountant and tax agent. Richard has also accepted acting in-house counsel roles for fast-growing start-ups and established larger corporations, as well as engagement by statutory bodies and not-for-profit organisations.
Prior to establishing Avenue Solutions Richard's work included employment with a large international commercial law firm, a regional law firm, and as the principal solicitor of an inner-city community legal centre. Additionally, he has written for, and taught law at, Southern Cross University and RMIT University.
Richard holds qualifications in law and business and is a member of the Law Institute of Victoria and the Institute of Public Accountants. He has previously held designation as a Chartered Tax Adviser and was a registered tax agent. In 2019 Richard commenced doctoral studies within the School of Law and Justice at Southern Cross University. His research focuses on the nature and extent of rights in property, the connection between property rights and human behaviour, and how property rights might exist, and be regulated and taxed, in a rapidly changing world.
Outside of work Richard enjoys all things horticulture and spending time on his small property in Central Victoria, all with his beloved cocker spaniel, Leo. Richard volunteers at The Alfred in Melbourne, and also contributes to his community by providing legal services on a pro bono basis, usually to community groups and start-ups.