Small business and generalist legal services in Melbourne, Hepburn and Newstead (Central VIC)
I have been practicing law since 2004. Prior to establishing Avenue Solutions, I worked with a regional law firm in NSW, an international law firm in Melbourne, and an inner-city community legal centre. I established Avenue Solutions in 2011. 
I hold a first class honours degree in law, am a recipient of a university medal for academic excellence, and have been admitted to the degree of Master of Laws at the University of Melbourne. I am a full member of the Law Institute of Victoria. I have formerly been a qualified public accountant (IPA), Chartered Tax Adviser and registered tax agent. I am qualified to practice law in all Australian jurisdictions and courts. I am a current doctoral candidate at Southern Cross University. You can read about my research here.   
I live mostly in Melbourne and have a smallholding (5 acres) in Central Victoria. I provide pro-bono legal assistance where I can and volunteer my time at various community organisations.   
I am increasingly passionate about the sustainability of land and ecosystems, including the importance of soil health. I am interested in horticulture, therapeutic gardening, sustainable development and agriculture, biophilic design and architecture, politics and government as a means of enabling a peaceful, healthy and balanced human society. 
I regard the current rate of climate change, which is contributed to by human activity, as an emergency which requires immediate, sustained and directed action by all of us.    
I acknowledge and pay my respects to the First Nations peoples of the land on which I now mostly live and work, being the peoples comprising the Kulin nation, and recognise the importance of their ongoing connection to this land as 'Country'. I accept the invitation in the Uluru Statement from the heart to 'walk with' First Nations peoples and commit to actions that enable them, and us all, to flourish, together, as humans on these lands in harmony with all life.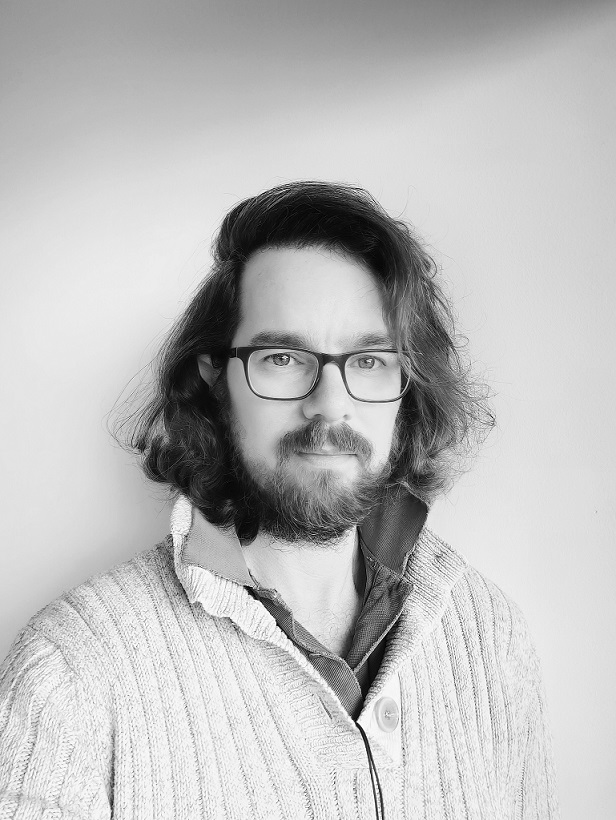 I offer a range of commercial law services with a focus on micro and small business. Click here for business law services.
I will consider instructions to act in general law matters, including property and conveyancing, consumer law, human rights, environment and not-for-profit law. Click here for more information. 
I can refer for accounting and taxation services, family law and criminal law. Click here for referral information. 
Book a $99 initial consult
For new clients or legal matters, I usually offer an initial consult at a fixed fee of $99 for consult by phone/Zoom. These consults are not timed but usually take about 1 hour. These consults are available in person, by telephone or via Zoom. See here for more information. 
AM I THE RIGHT LAWYER FOR YOU?
It is increasingly the case that I am not the right lawyer for everyone or every circumstance. 
As a personal value, it is very important to me that my practice of law not enable behaviour that, all things considered, may be contrary to a healthy society. I believe strongly that law is ultimately about justice – all law, and legal actions, must be directed toward the pursuit of just outcomes reasonably and fairly determined. This value is not one that is apparent to me in some modern commercial law firms which position themselves as purely commercial service businesses. If the traditional law firm model is 'broken', a claim often made by many self-proclaimed 'NewLaw' providers, it is because the model has failed to operate in a manner that recognises the connection between law and justice. Unless such a connection is restored by 'NewLaw' providers, they too will be 'broken'. As former High Court Justice Michael Kirby has observed "law without justice is an incomplete concept". 
I believe that the practice of law cannot be carried on purely as a business. Properly understood, the law is the means by which a viable society of people becomes possible. Societal wellbeing, and individual liberty consistent with it, is the only legitimate function of the law. Law without justice can be, and often is, destructive, and it can be inadvertently (and sometimes deliberately) used to achieve such ends. It is those trained in the law, especially, who have the task of ensuring real access to the law, to the legal system, and to the proper administration of both with a view to achieving justice (as difficult as that concept can be). Adherence to this task, in my view, must be the cornerstone of all providers of legal services to the community. I adopt it as such for Avenue Solutions Lawyers. 
In my practice of law, I will generally decline instructions if I am unable to discern the opportunity for a just outcome. I will also decline instructions where the work I am asked to do may be contrary, in my view, to the health and wellbeing of society and/or the environment generally. This is a personal choice, and not necessarily the expression of a professional view on the merits or otherwise of a particular legal claim. I am confident that where I decline instructions other legal service providers are available so that access to law and legal systems is not denied. 
I adopt the sentiments of the French lawyer and philosopher, Michel de Montaigne (1533-1592), who wrote in relation to the affairs of others that he would "…take them in hand, but not into my lungs and liver." Adopting this approach, I will endeavour to always guide and advise my client to the best of my training and ability, but I will not assume responsibility for my client's conduct, affairs or the outcome of their legal matters – these remain with the client at all times. 
Due principally to my PhD studies but also to volunteer and other activities outside of my work as a lawyer, I am not available at all times. Clients with urgent or very time sensitive matters should consider alternative providers or, at the very least, discuss their requirements with me first. 
The relatively low rate at which I provide legal services provides me with the opportunity to earn the same level of income (approximately the average weekly earnings) doing things other than the practice of law. This gives me the choice to practice law according to my own values which, I understand and accept, involves moral judgement on my part with which not everyone may agree. I welcome respectful dialogue and even disagreement, but reserve the right not to accept instructions (or further instructions) subject always to law and the professional code of conduct which regulates legal practice in Victoria.